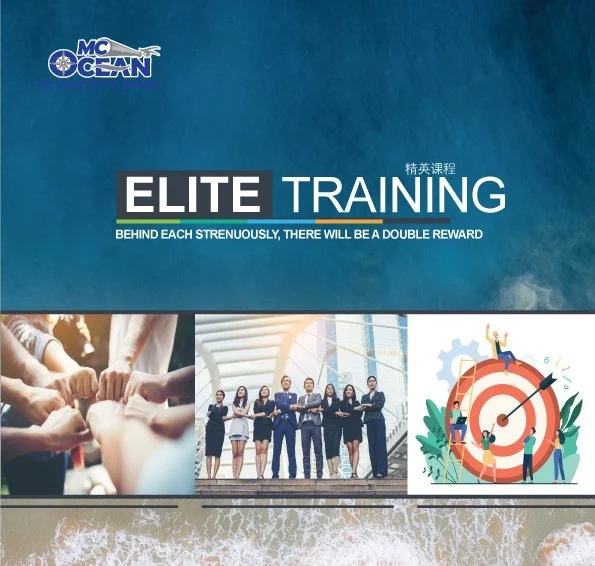 McOcean ELITE Training 2023
MC Ocean has conducted ELITE Training 2023 to help build up the correct mindset as an entrepreneur, helping them to prepare for upcoming challenge and step toward success. 
Below are the links to the mcocean2u blogspot posts for the 3 day training:
As a distributor of MCOCEAN, we deeply understand that the key to success lies in building an excellent team. To this end, MCOCEAN has specially designed the Elite Training to help create efficient and cohesive teams.
At MCOCEAN, we firmly believe that team culture is one of the important factors for success.
Through the MCOCEAN Elite Training, we will learn how to establish and pass on excellent team culture, including values, codes of conduct, and team goals, in order to inspire team enthusiasm and creativity.
Knowledge and Skills: Improving knowledge and skills is an important guarantee for team growth. Skills Development: As a dealer of MC OCEAN, you need to have multiple important abilities, including market expansion, sales skills, team management, etc.
In the MCOCEAN Elite Program, we will provide you with professional skills development to help MC-OCEAN team members quickly improve their various abilities and better achieve their ideal performance and goals.
At MCOCEAN, we know that success is inseparable from the support of an excellent team. We look forward to your joining the MCOCEAN family and through the MC-OCEAN Elite Program, helping your team become more excellent and achieve mutual success!